Login page setting access to web interface.
Default login callsign is yourcall and password 1234, please change as soon as possible.
Your callsign: must have at least 3 characters, and maximum 12 characters. Same callsign use in another settings as Login field in VPN configuration.
New password: must be at least 4 characters.
Reenter password: for checking.
Note: on server header page, for better orientation between more servers unit.
Email: not required (not implemented now).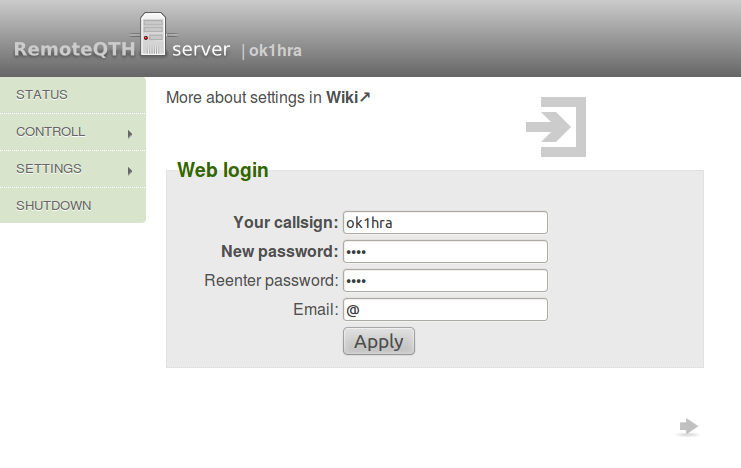 ---